PANEL DESIGN & FABRICATION
Our Electrical Engineers will design custom industrial control systems to meet your specific needs.  All projects, regardless of size, warrant the same dedication to workmanship. Whether you require a control system for an entire manufacturing line, or a single VFD for a conveyor, we are capable of handling your needs, including design, fabrication, installation, commissioning, startup, and continued support.

INSTALLATION & SUPPORT
We offer complete system installation, including continuing support, of control systems that we design. We focus on providing quality design, builds, and installation, so that you can focus on the success of your business.

OEM BUILDS
Conaway Electrical Service provides control panel fabrication for multiple Original Equipment Manufacturers. Not only do we offer custom design and engineering, we partner with OEMs to provide them hundreds of control panels monthly. If you have a specific design, we are able to bring your control panel to reality and ship it to you.

ENGINEERING
Our engineering team not only designs custom control panels, but entire control systems. Whether it's a single machine or an entire production line, our engineers have the experience and ability to provide a complete controls system, including design, commissioning, programming, startup and continued support, including PLCs, HMIs, VFDs, Servo Motion Control, and any other industrial controls equipment.
ALLEN BRADLEY CONTROL PANEL WITH TOSHIBA VFDs: 1
VFDs are fed via a Rittal Busbar system
ALLEN BRADLEY CONTROL PANEL WITH TOSHIBA VFDS: 2
Allen Bradley control system is segregated into a low voltage bay for arc flash mitigation. The entire bay is powered by 24 VDC.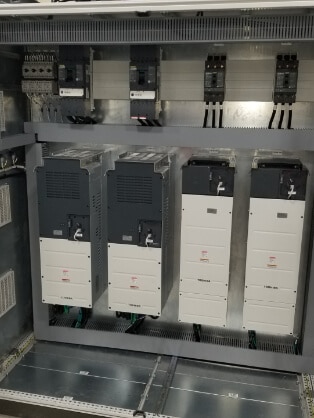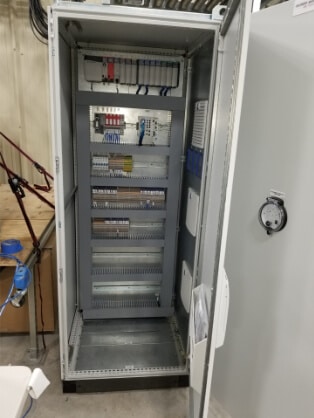 LARGE SIEMENS CONTROL PANEL WITH ISOLATED MAIN POWER BAY, 480VAC BAY, AND 24VDC CONTROL BAY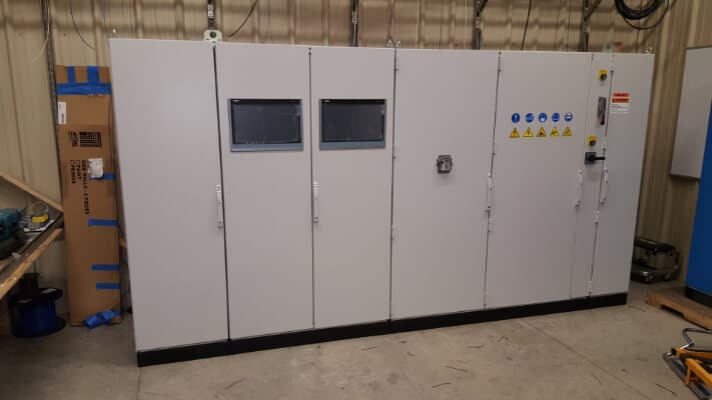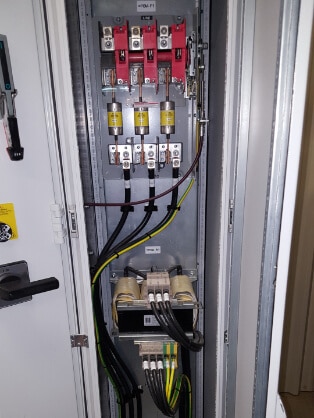 Main Power Bay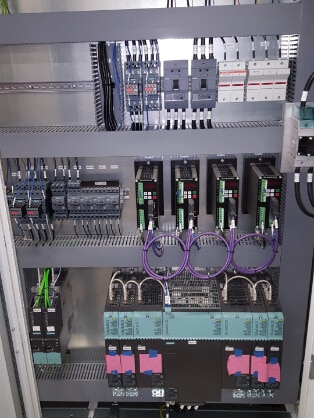 Portion of 480V motor control bay with siemens S120 Drive System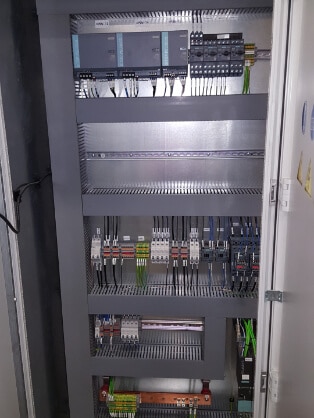 24VDC Siemens Controls Bay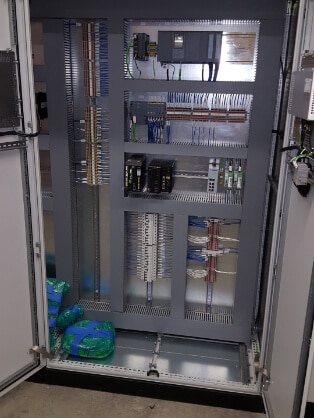 24VDC Siemens Controls Bay
ALLEN BRADLEY RUBBER CALENDER CONTROL SYSTEM WITH TOSHIBA DRIVES, SEGREGATED MAIN POWER BAY, 480VAC MOTOR BAY UTILIZING A RITTAL BUSBAR SYSTEM, AND 24VDC CONTROL BAY: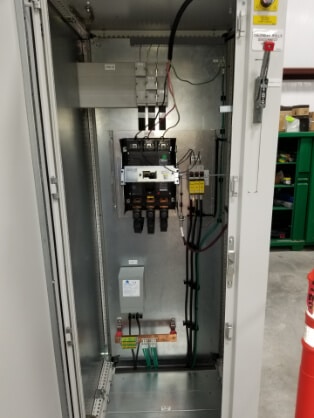 Main Power Bay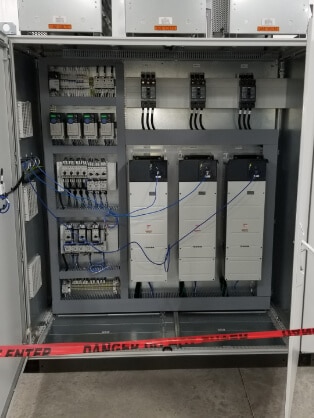 480 V Motor Bay During the
Commissioning process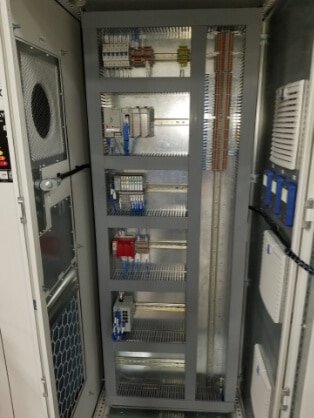 Rockwell 24VDC Control Bay