Avoid the headaches and delays that come with subpar panel design.
Introducing our expert Electrical Panel Design & Fabrication services. Do you find yourself struggling with unreliable panels that keep failing and causing delays in your operations? Do you feel like your current design process is inefficient and time-consuming? We understand your pain points and have the perfect solution for you.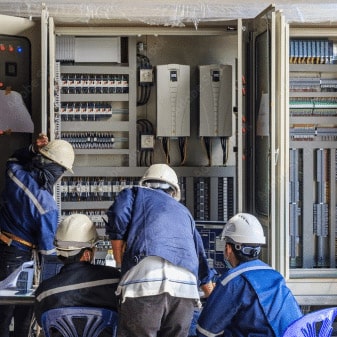 Your Operations Are Suffering Because of Poor Panel Design
Don't let unreliable panels put your business on hold.
You know how frustrating it can be when your electrical panels fail and you're forced to shut down operations for hours, sometimes even days. Not only does this lead to lost revenue, but it can also damage your reputation and make it harder to win new customers. And let's not forget about the wasted time and resources spent on troubleshooting and repairs. But what if we told you that you don't have to deal with this anymore? What if there was a way to guarantee reliable and efficient panel design and fabrication?
Customized Electrical Panel Design & Fabrication
Get high-quality, reliable panels that meet your unique needs.
Our team of expert Electrical Engineers is equipped to create bespoke industrial control systems that are tailored to meet your unique requirements. We understand that each project is important, and we maintain an unwavering commitment to workmanship, regardless of the scale. From designing complex control systems for an entire manufacturing line to installing a single VFD for a conveyor, we are well-versed in providing a comprehensive range of services, including design, fabrication, installation, commissioning, startup, and ongoing support.
You can trust us to deliver exceptional results that are tailored to your specific needs. Our team's expertise and dedication ensure that every project we undertake is executed with precision and care, resulting in systems that are efficient, reliable, and optimized for your business.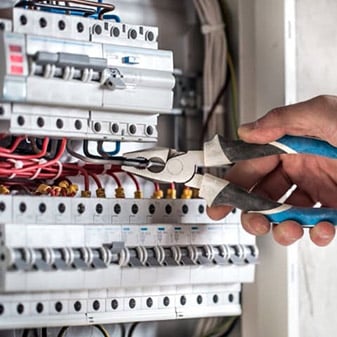 GET STARTED TODAY!
Let us help you streamline your panel design and fabrication process.
Don't wait any longer to improve your panel design and fabrication process. Contact us today to schedule a consultation with our team of experts. We'll walk you through our process and show you how we can help you save time, money, and headaches. Your business deserves reliable and efficient electrical panels, and we're here to deliver.